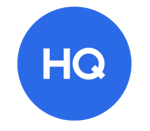 Smart Brevity® Fundamentals
Our 7-part video series to elevate your internal communications
Smart Brevity is a powerful communication formula that helps you bust through all the noise and keep modern readers engaged.
Born in a newsroom, it's been perfected by 300+ organizations — big and small — all around the world.
This 7-part video series explains Smart Brevity, from the data that informed it, to the techniques to apply it, to the ways innovative leaders have embraced it.
Inside the episodes
Our 7-part video series gets you smarter, faster
1. What is Smart Brevity?
Step inside the Axios newsroom for an intro to our company and Smart Brevity communication style. This video explores how it started, why it's powerful and what you'll learn in the rest of this series.
Smart Brevity count: 2 min 48 sec
2. Win the War for Attention
We are writing, recording, speaking more than ever, and vital updates are getting missed. This video explores how reader behaviors are changing — and why there's an urgent need for our comms to evolve.
Smart Brevity count: 6 min 37 sec
So often, communication starts with what we want to say — rather than what our audience needs to know. This video explores a simple Smart Brevity exercise that can help reverse that thinking.
Smart Brevity count: 10 min 39 sec
4. Three parts of an update
Smart Brevity, in its written form, has three key parts. Say them first — and keep them focused — and you'll see reader engagement grow. This video explores what they are and how to optimize each.
Smart Brevity count: 12 min 49 sec
About 60-80% of readers will scan — not read — what you send them, but strategic styling can change that story. This video explores the art of short paragraphs, bolding, bullets and white space.
Smart Brevity count: 8 min 5 sec
The principles of Smart Brevity add up to one, simple checklist. This video explores a real-life Smart Brevity edit — so you can see how every step gets you closer to clearer, more effective communication.
Smart Brevity count: 5 min 28 sec
There is nowhere Smart Brevity has more influence than in day-to-day professional communication. This video explores how it impacts three key types: emails, press releases, reports.
Smart Brevity count: 9 min 37 sec