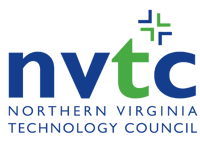 Axios HQ:

The tool for data-driven internal communications
NVTC members get one month free when they buy Axios HQ*.
Axios HQ is a powerful tool helping organizations — big and small — write and send clearer, more effective internal communications that drive productivity.
The result: Open rates rise 2-3x and read times fall up to 50%.
How it works: Rooted in years of research, Axios HQ teaches you a communication methodology called Smart Brevity®.
It's proven to make vital information easier to understand, so teams read and remember what matters most in a more efficient way.
👉 Sign up for a demo to see how Axios HQ can support your most essential internal communications.
*Only for new Axios HQ clients, does not apply to existing clients.
The easy-to-use tool leaders rely on
These features help 300+ organizations elevate their internal comms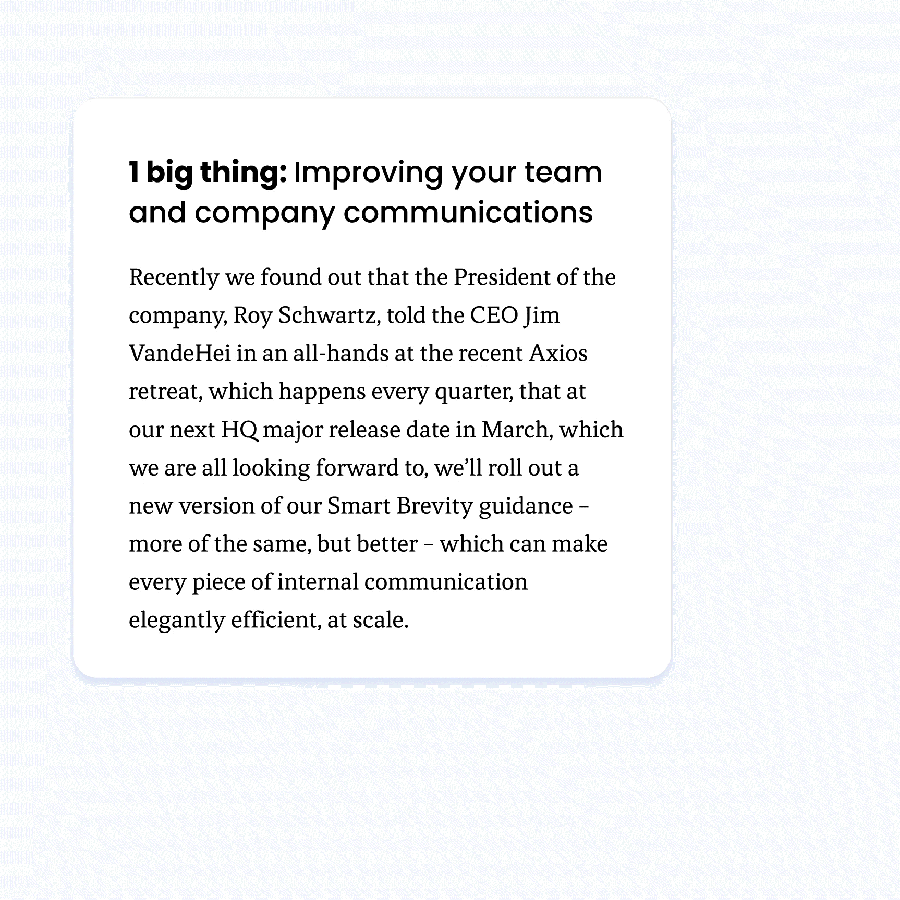 AI-powered Smart Brevity guidance
AI-powered editing help makes vital updates easier to understand. As you type, real-time tips help you:
Rephrase sentences to be shorter and clearer.
Reformat paragraphs so what's key stands out.
Remove filler words so readers stay focused.
Style your text to be quick and easy to scan.
The format is called Smart Brevity®, and we share all the suggestions you need to optimize your updates.
See how leading organizations communicate with staff and stakeholders — and the types of updates they include in:
All-staff communications.
Project-level progress.
Sales insights.
Investor updates, and more.
You can select, edit, and send any of them — or create custom templates just for your team.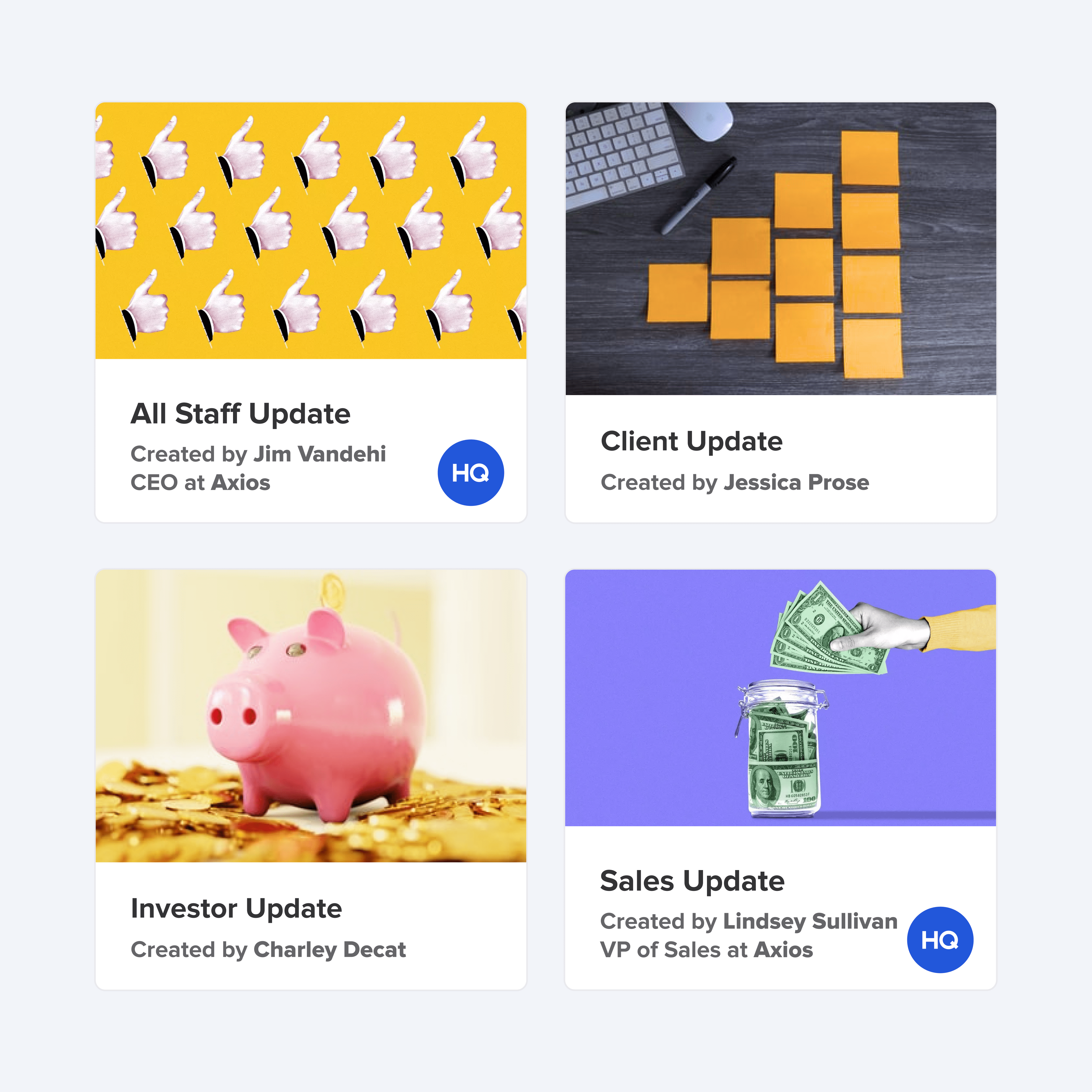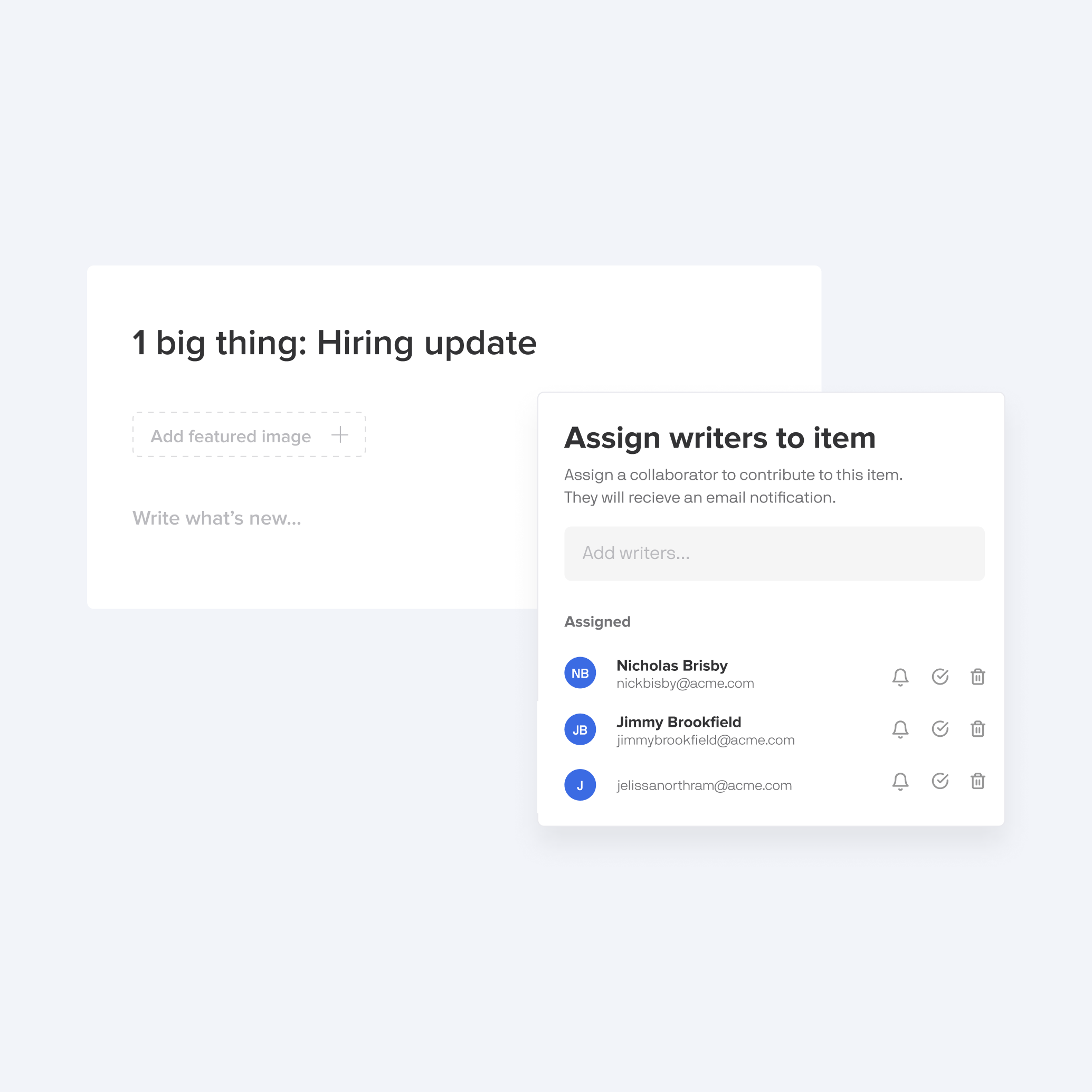 Tag your colleagues where you need their input — whether it's writing part of your HQ update or even the entire edition.
You can include a brief note to their assignment and add a deadline, too.
They'll get an email with a link where they can get started. With one click, they can let you know when it's complete. Simple and async.
Staff and stakeholder engagement is tough to track. HQ makes it easy. Reader-level data gives you access to:
Open and click rates.
A one-click survey to track sentiment.
Write-in feedback for deeper insight.
It also offers benchmarks, so you can see how your performance compares to other organizations sending updates to similar audiences.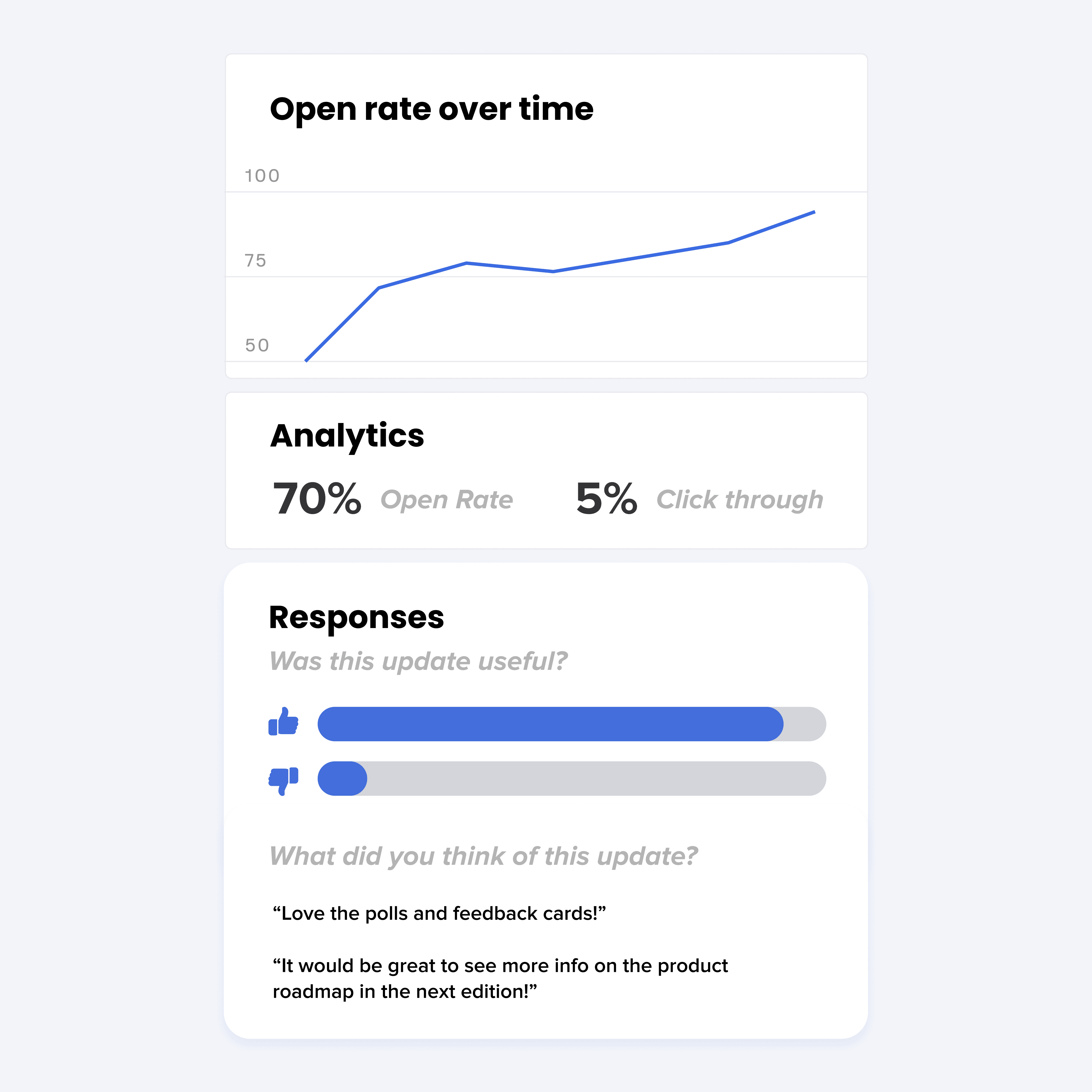 Get started with Axios HQ
Ready for clear and efficient internal communications? We'd love to talk to you.