The tool for data-driven internal communications
Distill essential information in half the time
Axios HQ is a powerful tool helping organizations compile and send clearer, more effective internal communications that drive productivity.
The result: Open rates rise 2-3x and read times fall up to 50%.
How it works: Rooted in years of research, Axios HQ teaches you a communication methodology called Smart Brevity®.
It's proven to make vital information easier to understand, so teams can read and remember what matters most in a more efficient way.
👉 Sign up for a demo to see how HQ can support your most important internal communications.
An easy-to-use tool that leaders rely on
See the features helping 200+ organizations elevate their internal communications
AI-powered Smart Brevity guidance
With machine learning and our Smart Brevity method, HQ can catch issues — like ineffective formatting or long sentences — and suggest ways to make your updates more effective.
This built-in guidance helps you write and format with greater precision — so readers get the insight they need, even faster.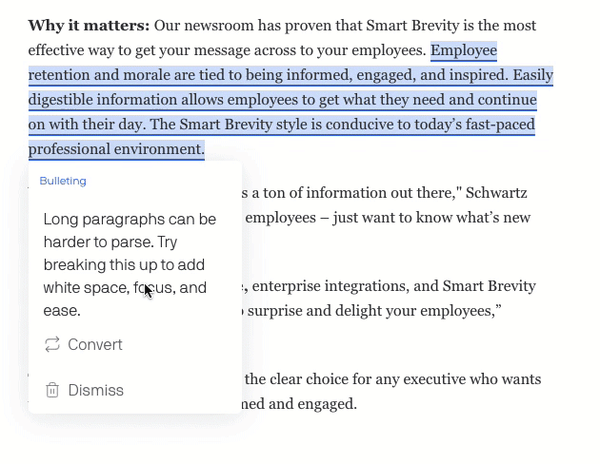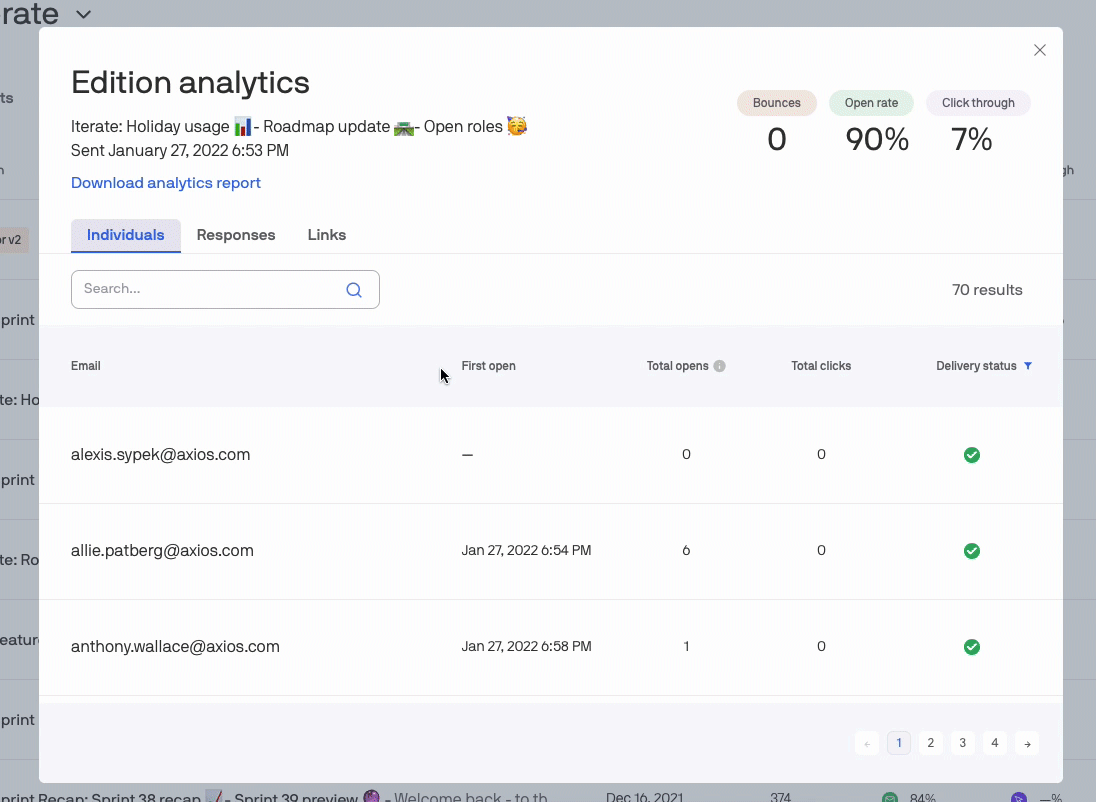 Advanced analytics and insights
Learn more about your audience with reader-by-reader analytics. From open rates and link tracking to one-click surveys and write-in feedback, HQ's data dashboard helps you keep a pulse on what readers want from internal communications.
An insights report will hit your inbox 24 hours after each HQ send, too, to help you track engagement.
See how other leading organizations structure their own internal communications. Our growing template library gives you best-in-class examples of things like:
All-staff communications
Project-level updates
Sales insights, and more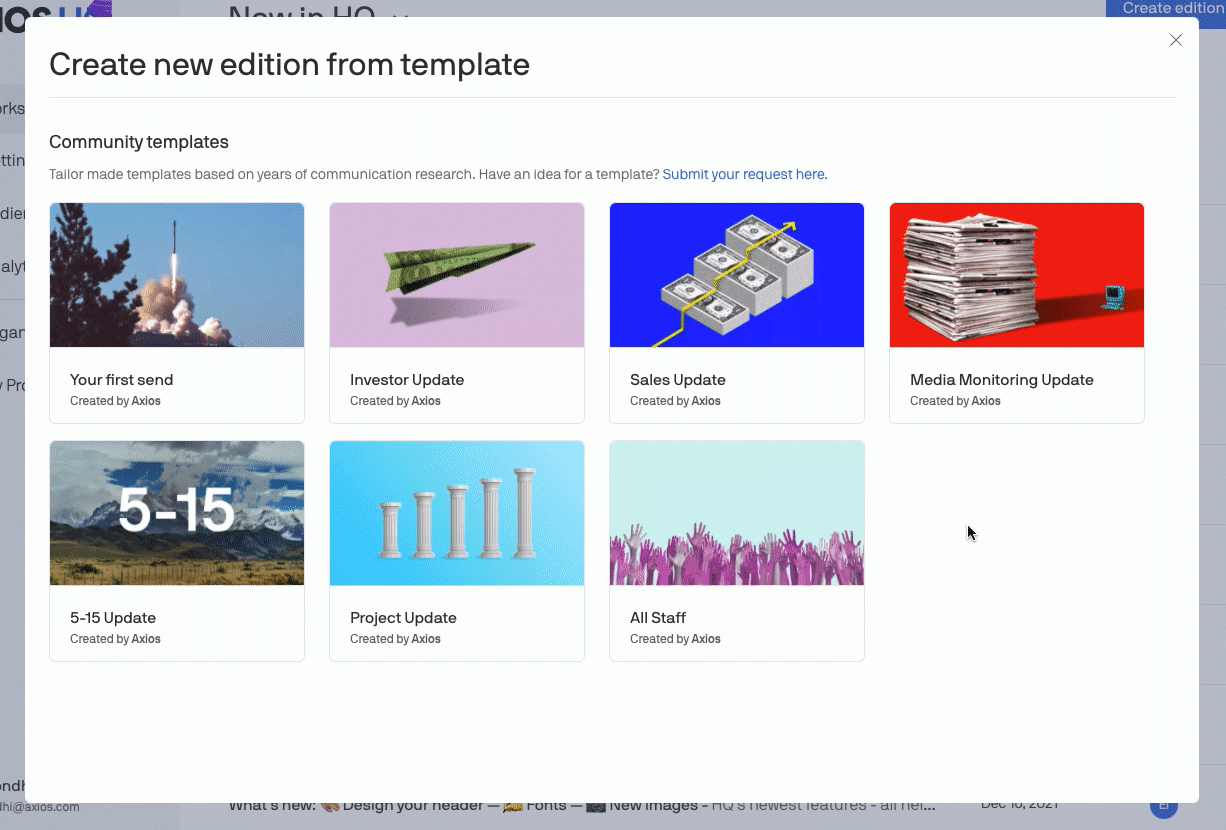 Get started with Axios HQ
Ready for clear and efficient internal communications? We'd love to talk to you.