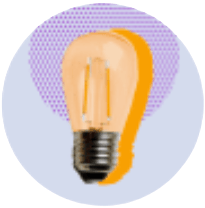 Thanks for your interest in Smart Brevity!
Our training and editing partnerships help you learn from — and work with — the best.
Let's keep the conversation going
Just fill out a quick form, and our team will find time to talk.
Whether you're interested in Smart Brevity Training, Editing — or both! — we'll make sure you get the insight you need, like:
What your communication goals are — and how we can help.
What each program includes — and why they work.
How teams use our services — and what wins they've seen.
...and more.
Organizations big and small have used Smart Brevity services to educate their teams, elevate their messages, and create long-lasting change in the way they communicate with their staff and stakeholders. We can't wait to help you, too.